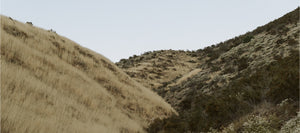 Sustainability
Sustainability is how we should act towards nature. By acknowledging the environmental effects of our industry, we can take ownership and action to preserve and balance. Real sustainability is never achieved overnight. The team at Morrow is on a constant journey to identify our obstacles and figure out conscious solutions for each.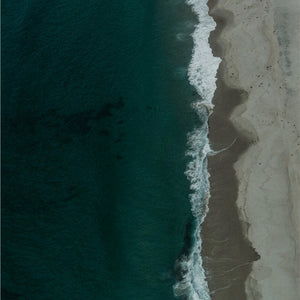 Water Output
Our bedding is made from European flax linen, which uses around 20 times less water than cotton. The mill that supplies our linen recycles 56% of the water used during their production process. They have a contract with a water treatment center to ensure the risk of pollution is minimized and the waste receives the appropriate treatment.
Packaging
To reduce our plastic usage, we ship all of our goods in paper or cardboard packaging. All of the paper
and cardboard materials used in our shipping, packing, and marketing are either FSC certified or recycled.

We are also working with our suppliers to make sure that any goods shipped to our warehouse
in plastic use the least amount of plastic possible and the bags are either biodegradable or
recyclable. We are committed to having this fully implemented by the end of 2022.

Read More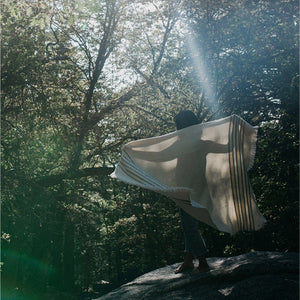 Energy Use
We work with suppliers who prioritize clean energy. Our linen supplier in Portugal has over 2000 solar panels, which generate approximately 23% of their total energy usage. They also use a biomass boiler which runs on PKS residues instead of natural gas, this reduces their natural gas usage by 30-35%.*
Linen
We wanted to share a little more about why we love linen and
how it fits into our commitment to sustainability.

Although our linen is not organic, it naturally uses fewer pesticides compared to other natural fibers (especially cotton) due to it's hardy makeup. To put this into perspective, according to the United Nations Food and Agriculture Organization, flax uses 13 times fewer pesticides than potatoes even though it only makes up approximately 1% of the world's apparel fiber consumption. Unlike many other natural fibers, every part of the flax can be used, which means there is minimal waste in the production of linen. A few other common products that come from flax are flax seeds, flaxseed oil, and linseed oil. Additionally, flax can grow in poor soil and uses about 20 times less water than cotton. According to the European Confederation of Linen and Hemp, over its lifecycle, a linen shirt uses approximately 6.4 litres of water compared to 2,700 litres for a cotton shirt.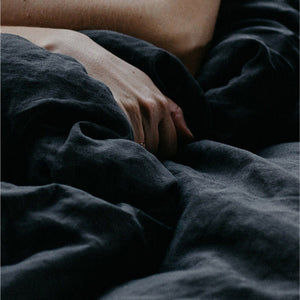 Dyeing Process
Our linen products are dyed using the cold pad batch (CPB) method, which saves energy by not applying heat during the dye process. This method also eliminates the need for salts and other specialty chemicals that are used in typical reactive dye processes. These salts, dyes, and chemicals used in a typical reactive dye process make the wastewater difficult to treat. The CPB method also saves water by only using 1 kg of water per 1 kg of fabric compared to typical dying processes that use approximately 3 kgs of water per 1 kg of fabric.
Certifications
Standard 100 by Oeko-Tex:

All of our linen and sateen bedding is Oeko-Tex Standard 100 certified. To obtain this certification, every component of the product is tested for harmful substances and must be determined to be harmless to human health. Numerous regulated and unregulated substances which may be harmful to human health are taken into account during the testing process. In many cases, the specifications for Standard 100 by Oeko Tex go beyond national and international requirements. The qualification criteria are updated every year based on new scientific knowledge and statutory requirements.