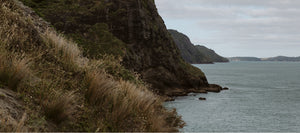 Sustainability Series: Packaging
As a company, we are on a constant journey to minimize our carbon footprint and negative environmental impact. One approach we have taken is to carefully research all components of the packaging our goods are shipped in.  We have thoughtfully chosen suppliers who have a  commitment to sustainability and work closely with them to develop products that reflect our aesthetic while still being as kind to mother earth as possible.
Inks
The printing company we work with uses soy and other vegetable based inks instead of petroleum based inks. When all inks are manufactured and printed, they emit some raw material into the atmosphere, the harmful materials emitted are referred to as VOC (Volatile Organic Compounds). The soy and vegetable inks used on our packaging have a VOC of 0% compared to typical commercial inks that have a VOC of 23-35%. Learn more here.
Paper
All of our branded paper goods are made from either 100% recycled paper or a combination of recycled paper and FSC certified. All are created without the use of chlorine or chlorine derivatives, resulting in a much less pollutive paper making process. 
We chose a supplier in California, to help minimize the distance the paper products need to travel to us and lower the carbon footprint that comes with shipping the goods. Additionally, our paper supplier offsets the emissions of their shipments through purchases with Carbonfund.org.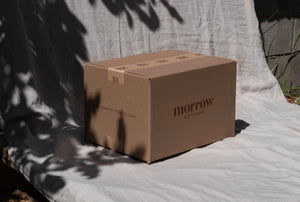 Boxes
In our efforts to minimize plastic usage, we have chosen to ship all of our goods in paper mailer envelopes and cardboard boxes. Our paper mailers are 100% recycled (90% post consumer waste), and 100% recyclable, biodegradable, and compostable.
Tape
We very thoughtfully chose the tape used on all of our boxes to make sure it's not only strong and durable, but also is 100% recyclable and doesn't contain fiberglass or plastic.