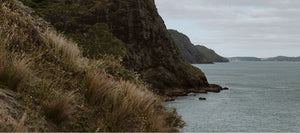 Sustainability Series: Our Suppliers
We choose our suppliers carefully, opting to only work with companies who are committed to caring for their employees and our precious planet. Here, we want to highlight the factory we work with in India and some of the ways they take care of their employees and the environment.
Empowerment
To help create space for women in the workplace, they have opened a center to teach women weaving skills. These women are paid for the work they do during their training, and many are employed by this factory upon completion of their training.

Our supplier has also recently pledged to sponsor the complete education of one girl child from the households of impoverished families. They have increased their women representation by 30% year over year and have a 3:2 ratio of men to women.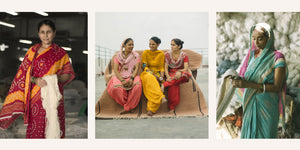 Practices
Only Oeko-Tex certified dyes, which are eco friendly and do not contain any harmful chemicals or pesticides, are used at this facility. They also recycle ETP treated water for their production processes, and re-use AC and RO reject water. They're in the process of investing in more new sustainable washing technologies.

Their goal is to accelerate the adoption of renewable energy to help provide an environmentally friendly, sustainable and conflict-free power supply. Currently, they are using solar panels and wind power to generate a significant amount of clean energy for their facilities.

Additional details: In Rajasthan, the group operates two solar power plants in Bikaner District which feeds approximately 2 MW of energy into the local grid. The group's wind power generation projects in Maharashtra generate about 1.5 MW. There is also a 20 KW solar power plant at the Balvikas School and two more solar power plants in Panipat with a combined output of250 KW.

Health
Each employee is paid above minimum wage and free schooling and skill development training is provided for their children. The company is Fair Trade Certified, meaning they are held to very specific standards which affect income sustainability, individual and community well-being, and care for the environment (learn more here).

Due to the high cost of healthcare, many workers in the area do not have access to regular health exams. To ensure that their employees are well taken care of, they provide free annual health exams for their weavers and yearly eye exams for the weavers and their families. Over 500 families benefit from this eye care program.