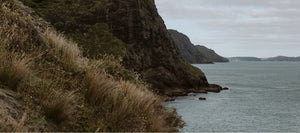 Sustainability Series: Candles
In the creation of our candles, we carefully considered every detail, not only in the curation of scents and design of the packaging, but also the impact of each element on the environment, society, and the health of our customers.
Wax
We researched each wax option when choosing the type to use for the base of our candles. Ultimately, we chose a non-GMO coconut wax because it is one of the most eco friendly options as well as one of the healthiest because it "burns clean", meaning it doesn't produce soot or smoke. Coconut wax also burns more slowly and has a better aromatic throw, so the candles last longer and are more fragrant compared to other popular candle wax types. To help maintain the clean burn of the coconut wax, all of our candles also include a lead-free wick.
Other popular waxes used for candles include paraffin, which is derived from petroleum, and palm oil, which was originally considered to be very eco friendly, but because of the high demand, much palm oil on the market is produced either unnaturally or unsustainably.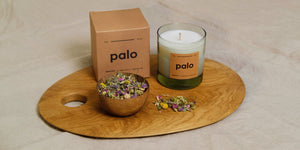 Fragrance
Our fragrances are created using a mix of essential oils, natural fragrance, and synthetic fragrance. Many people assume that only scents created with essential oils are healthy and safe, but in fact, only some essential oils are safe to inhale, use on the skin, and/or burn in a candle. Natural fragrances and synthetic fragrances can often be healthier and safer because they are specifically designed to withstand high temperatures and be burned in candles.
Our candle manufacturer is very careful to only use fragrances that are healthy and safe. All fragrances used in their candles are free from carcinogens, reproductive toxins, and other potentially hazardous chemicals often found in fragrance. They also abide by California's Prop 65 guidelines and the even more stringent European protocol, policies, and guidelines to make safe clean products.
All of our candles are Paraben Free, Phthalate Free, Lyral Free, Lilal Free, Formaldehyde Free, and Sulfate Free.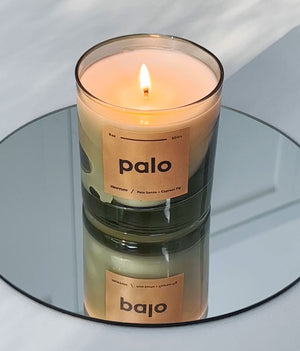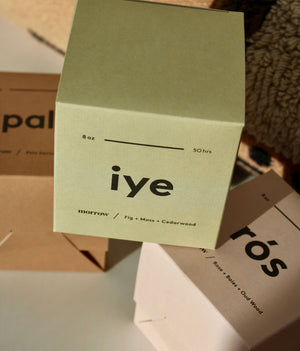 Palo
We love the warm, grounding scent of Palo Santo that inspired our Palo candle, but due to the environmental and societal impact of harvesting Palo Santo, we have chosen to substitute a blend of orange, amber, guaiacwood, balsam, and cedar to mimic the scent of Palo Santo instead of using Palo Santo oil.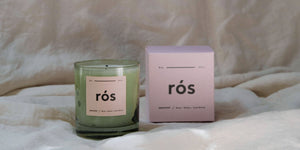 Light 4 Life
Our candle manufacturer partners with the Exceptional Children's Foundation to help create opportunities for adults living with developmental disabilities. Through Light 4 Life, they train adults living with developmental disabilities in the art of candle making. Their work with Exceptional Children's Foundation helps give participants greater independence while increasing their self confidence and financial security.